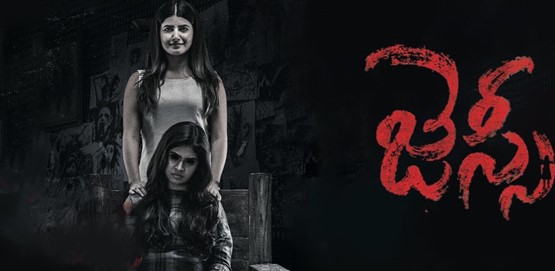 Horror psychological thriller
Jessie is an upcoming telugu horror psychological thriller movie directed by Aswani Kumar V.Kabir Duhan Singh,Archana Shastri and Abhinav Gomatam are playing the lead roles in this movie.
Cast:Kabir Duhan Singh,Archana Shastri,Abhinav Gomatam,Abhishek Maharshi,Atul Kulkarni,Pavani Gangireddy,Purnima Maudgil,Sritha Chandana N,Ashima Narwal,Sudharani,Vimal Krishna.
Directed By:Aswani Kumar V.
Produced By:Shweta Singh.
Music By:Sricharan Pakala.
Cinematography:Sunil Kumar N.
Edited By:Garry BH.