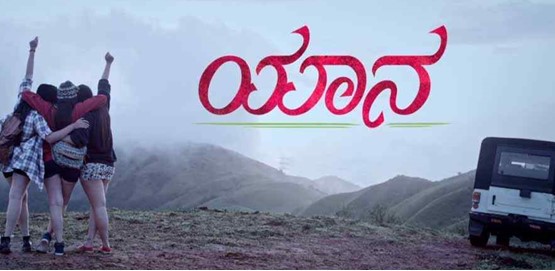 Yaana is an upcoming kannada trek adventure movie directed by Vijayalakshmi Singh.Jointly produced by Harish Sherigar and Sharmila Sherigar.Jai Jagadish's daughters Vaibhavi,Vainidhi and Vaisiri are playing the main lead roles in this movie.
Cast:Vaisiri,Vaibhavi,Vainidhi,Anant Nag,Jai Jagadish,Rangayana Raghu,Suhasini Maniratnam, Sadhu Kokila and Chikkanna.
Directed By:Vijayalakshmi Singh.
Music By:Joshua Shridhar.
Cinematography:Karm Chawla.