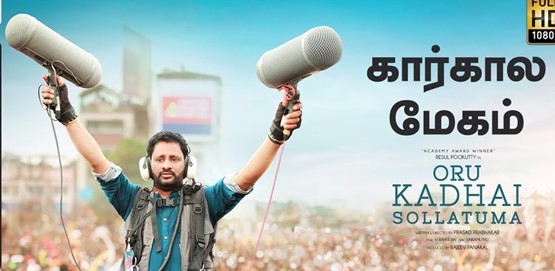 Oru Kadhai Sollatuma is an upcoming tamil drama movie written and directed by Prasad Prabhakar.This movie narrates the story of a sound designer who strives hard to realize his dream of recording all the sounds of the Thrissur Pooram.
Starring:sound designer Resul Pookutty.
Directed By:Prasad Prabhakar.
Produced By:Rajeev Panakkal.
Music By:Rahul Raj.
Production Company:Palmstone Media.