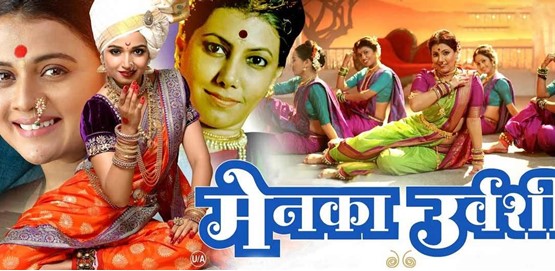 Menka Urvashi is an upcoming marathi musical drama movie directed by Matchindra Chate.Ashok Shinde and Abhay Rane are played the main lead roles in this movie.
Cast:Ashok Shinde,Abhay Rane,Anuradha Rajadhyaksha.
Directed By:Matchindra Chate.
Music By:Rajesh Sarkate.
Singers:Bela Shende,Swapnil Bandodkar,Vaishali Made.
Lyrics:Yogiraj Mane.
Edited By:Jafar Sultan.
Cinematographer:Rahul Janardan Jadhav.
Choreographer:Umesh Jadhav.