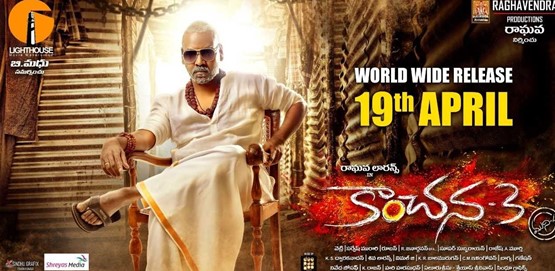 Kanchana 3 is an upcoming tamil action horror comedy movie co-produced, written and directed by Raghava Lawrence and produced by Sun Pictures,the fourth installment in the Muni series and third installment in Kanchana series.Raghava Lawrence,Vedhikaand Oviya are playing the lead roles in this movie.
Cast:Raghava Lawrence,Vedhika Oviya,Nikki Tamboli,Kovai Sarala,Soori.
Directed By:Raghava Lawrence.
Music By:Doopaadoo.
Cinematography:Vetri Sushil Choudhary.
Edited By:Ruben.
Production Company:Sun Pictures Raghavendra Productions.