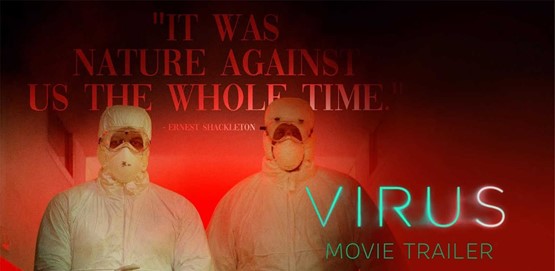 Top Five Pandemic Movies to watch during Coronavirus break.
We believe that a Pandemic is something many people have not heard about till now and maybe overwhelmed with the information being thrown around by people. However movies have a rolw to play by giving you a fair idea of what exactly happens and what is the viewpoint of the scientists and how people react to such natural disasters. You have to also consider why such drastic stpes like a quarantine is executed to bring entire cities to stop. Here are few movies where the movie makers have made exceptional studies before releasing these movies and tried to keep it as real as possible with extensive research.
1.) Contagion(Year of release :- 2011)
This movie made on a similar scenario where a virus outbreak leads to steps to be taken which are extraordinary and can cause deja-vu moments for many of the viewers, the scenes depicted in this movie almost is like a news channel today. Many get confused are they watching a movie or is it live telecast. The movie makers have made extensive research based on the actual facts and come up with a perfect near to life scenario. It is also to be noted that the movie is loaded with actors like Matt Damon, Jude Law, Gwyneth Paltrow, Laurence Fishburne and Kate Winslet and the list goes on. Directed by Steven Soderbergh this movie comes as close to the current Coronavirus as can ever be.
Available on :- Amazon Prime and Google Play
------------------------------------------------------------
2.) Virus (Year of Release - 2019)
A Malayalam movie apt for indian conditions and based on a similar release of a life threatening Nipah Virus in the Indian State of Kerala. It takes the strength and courage of few individuals who try to curb the epidemic. This is to be seen as it suits the Indian outset and what is happening around in prevalent India.Starring :- Parvathy Thiruvothu, Kunchacko Boban
Available on :- Amazon Prime
------------------------------------------------------------
3.) Outbreak(Year of Release - 1995)
The movie based on a book The Hot Zone, follows what happens when an Ebola Like virus erupts and enter a small town in America. With a star studded ensemble like Dustin Hoffman, Rene Russo, Morgan Freeman, Cuba Gooding Jr, Kevin Spacey, Donald Sutherland and Patrick Dempsey. This clearly shows details of Qurantine and how and why it is done during the release of this movie a real life outbreak of Ebola was happening in Africa.
Available on :- Youtube
----------------------------------------------------------
4.) Bird Box (Year Of Release - 2018)
There is a mysterious force decimating anyone who sees it the only way to escape is to go blind. Sandra Bullock pulls of a perfect post-apocalyptic thriller. Its a Netflix original thriller.
Available on :- Netflix
---------------------------------------------------------
5.) The Andromeda Strain (Year of Release - 1971)
Based on a Novel by the same name by Michael Crichton. The scientist investigate a deadly organism of extraterrestrial origin.
Available on :- Amazon Prime
------------------------------------------------------