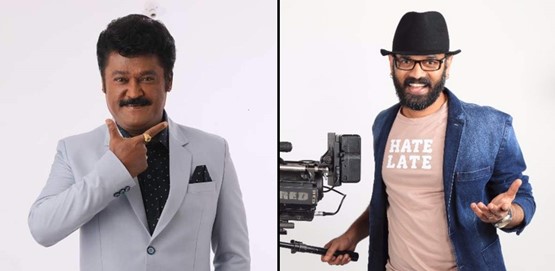 'ಏನಾದ್ರೂ ಹಿಂಟ್ ಸಿಗ್ತಾ'
'Got Any Hints?'
Director Guruprasad tweeted this recently by uploading his and Jaggesh's photo.
It is confirmed from the sources that both of them are uniting again to make a Kannada movie.
The duo had teamed up to give hit Kannada movies like 'Matha' and 'Eddelu Manjunatha'. After these movies they did not make any movies together.
It is learnt that they have discussed and decided on a story, whichwould be a total comedy movie. Now script work is going on and may launch in November this year.
All the best for this pair !!