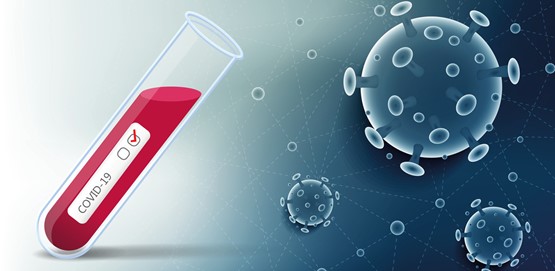 What to do if you test COVID-19 positive
COVID-19 (Corona) virus is spreading quickly and is infecting more and more people quickly in India.
It is better to take care of ourselves and follow the government provided guidance to prevent ourselves getting infected.
Major things to do:
Wear mask in public places
Maintain social distance of at least 4-6 feet from each other
Do not touch mouth, nose and eyes frequently
Frequently was hands with soap or alcohol based sanitizer
Stay at home as much as possible
Home Remedies for Immunity:
Some of the home remedies you can try to increase body's immunity.
In the boiling water add few Tulsi leaves and boiled for 2 minutes. Drink this Tulasi hot water every 2-3 hrs
To the boiling water, add ginger, black pepper and pure turmeric powder. Boil fo few minutes. Drink this water every morning
Add pure turmeric powder to boiling milk. Drink this boiled turmeric milk morning and night
More details, you can get information from Government Of India's Aush Bharat Portal.
Suggestions by Government of Karnataka to prevent and manage Corona naturally:
Eat whole grains such as brown rice, whole wheat flour, oats, millets, etc. .
lnclude beans, lentils & pulses as these are good sources of protein o lnclude fresh fruits & vegetables (Bright coloured fruits & vegetables like red capsicum, carrots, beetroot & greens etc.)
Drink 8-10 Glasses of water and Hydrate yourself. Water helps to flush out toxins.
Citrus fruits like lemons & oranges are a good source of Vit C which is key in improvlng immunity levels & to fight off infections.
lnclude spices like ginger, garlic & turmeric which are natural immunity boosters.
Eat home-cooked food. Use low fat and less oil for cooking food.
Wash fruits & vegetables before use lnclude Low-fat milk & yogurt as they are good sources of protein & calcium
What To Do If I Test COVID Test Positive:
If you have following symptoms, you can go and take COVID test.
COVID Symptoms:
Dry cough
Running nose
Fever above 100.1 Degree Fahrenheit
Difficulty in breathing
Do not feel any taste or smell
If you have these symptoms, do not worry. It can be any bacteria or viral infection. If symptoms continue for more than 7 days, with the suggestion from your family doctor, you can go for COVID-19 test.
It might take couple of days before you get the report.
If you get positive report, do not worry. One or the other day, most of us would get infected by Corona virus.
It is just another virus. Our body is strong and intelligent enough, that it will fight and kill the virus on its own.
But people who are aged or have lesser immunity (resistance) or have other diseases like diabetes, heart ailments, kidney disease, pneumonia, etc, they might need treatment.
Step by Step Guide for Next Actions:
Follow these steps if you COVID test report is positive:
Inform District Surveillance Officer (DSO)/Corporation/Local ward officials
Call to 14410
If you are residing in apartment/group housing, immediately inform owner or association, who can support you
Testing labs will inform the local corporation officials. They will send medical team to assess your health and make note of your other diseases and current symptoms
Based these details, they will decide you need home isolation, Corona Care Center (CCC) or COVID Hospital admission.
It is good to Prepare the Isolation Kit before you admit/isolate
How to Help Contact Tracing:
Contact tracing is very important in preventing the spread of Corona.
So follow these steps to trace your contact:
Keep a listof your daily contacts. In case you test positive, all your contacts can be quickly contacted.
If you have maid, cook or driver, ensure you/your family members inform them immediately.
Share the name and phone number of your primary contacts in the last seven days, with the government surveillance team .
If you had visited public places like shops, office, gatherings, etc., inform the full data.
Moving to COVID Facility:
Based on the screening by the medical officers, they might move you to COVID Care Centre or Covind Treatment hospital or recommend home isolation
For Asymptomatic Patients (Non symptematic):
Those who are having no Corona symptoms, but still test positive like fever less than 100 degree Fahrenheit and Oxygen level more than 95%, they would be advised for home isolation or moved to CCC.
CCCs are hotels/hostels or halls, which have been turned into facilities for COVID patients.
For most of these patients, home isolation is sufficient.
When They Do Home Isolation:
Assessed by the health team of district/corporation authorities
Has to be asymptomatic/mild: temperature less than 100 Degree Fahrenheit, Oxygen levels more than 95%, age below 60 years
Should not have co-morbidities such as kidney disease (requiring dialysis), heart disease, stroke, TB, cancer, HIV. Should not be immuno-compromised, or be on steroids or immunosuppressants
Pregnant women four weeks before the expected date of delivery
Must have necessary facilities for self-isolation at home and quarantining of immediate contacts - separate and well-ventilated room
If the home is not found to be suitable, or if the patient's symptoms worsen, they are moved to either CCCs or hospitals.
For more details, you can refer Government of Karnataka's COVID Portal
For Symptomatic Patients:
Based on the screening by Medical team, if they screen for symptoms which require treatment, there are three options
– Government COVID hospitals (Treatment is free here)
-- Private hospitals (those who insurance)
-- Private hospitals (wihtout insurance)
For Provate hospitals, there are two ways to get treated in private hospitals. They are:
1. If a patient is referred to private hospitals by health authorities, treatment cost is subsidised by insurance packages under the Ayushman Bharat-Arogya Karnataka (Ab-Ark) scheme.
2. Approach the private hospitals directly. Cost is higher.
Patients with Mild to Moderate Symptoms:
If body temperature is more than 100 Degree Fahrenheit and Oxygen levels are between 90-94%, the patient will be moved to a Dedicated COVID Healthcare Centre (DCHC).
At the DCHC, a more comprehensive health check-up will be done.
Depending on your results, you may be sent to a Dedicated COVID Hospital (DCH) for more comprehensive treatment.
Severe Cases:
If your oxygen levels are below 90%, you will be sent to a DCH directly.
If you're aged above 60 years with comorbid conditions or are immuno-compromised, the same applies.
If a patient's health deteriorates at a CCC or DCHC, they too are sent to a DCH.
Dial 108 for Arogya Kavacha ambulance to shift patients
Dial 1912 if a government or private hospital denies bed
108 service will ascertain if the person is COVID-positive or a suspected case, and arrange for an Advanced Life Support (ALS) ambulance to a nearby treatment facility in consultation with the BBMP's bed allocation team.
If the person has not undergone a COVID-19 test, but has breathlessness, asthma or ILI (Influenza Like Illness), they will be shifted immediately to a COVID hospital and tested compulsorily.
Discharge:
After treatment, a patient can only be discharged if they meet certain criteria.
All discharged patients are to be under 14 days of home quarantine and self-monitoring.
Following are the discharge criteria for different categories of patients:
Asymptomatic Category
No symptoms like cold, dry cough, sour throat etc.
No fever
Oxygen levels over 95% maintained
Respiratory rate less than 24 per minute
Patient remains asymptomatic 10 days after the test
Mild/moderate symptoms Category
No fever or symptoms for three consecutive days
95% oxygen levels for four days
Resolution of breathlessness and inflammatory markers
Above conditions are maintained for at least consecutive 10 days after onset of symptoms
Severe symptoms Category
No fever or symptoms for three days
Oxygen at 95% for four days
Resolution of breathlessness and inflammatory markers
Complete clinical recovery
Should test negative three days after recovery
Conclusion
So now you understood that Government authorities have put the process in place. Do not worry about if you test Corona test positive. Do not get scared. If you get scared, things will worsen. Stay calm. COVID-19 is another virus. God has made the human body such that, it will fight all types of viruses.