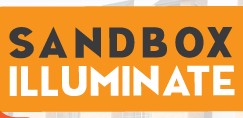 We at Sandbox Startups provide a nurturing environment with active execution approach that challenges you to think quickly, critically and innovative about your business executions and resolve any problem with the help of expert advice.

If you have an idea or a solution to a problem and want to launch and grow your business, get access to a potential buffet of capital choices, along with a host of intangible benefits/supports including mentorship, expertise, and networking. We are available to help you at every step of the entrepreneurial journey.
Are you an aspiring entrepreneur and/or an early-stage startup looking for support in your business venture?
Click Here to Register: Apply now
Event timings may vary slightly
Sandbox Startups, Next to Airport, Opp to Gokul Village, Gokul Road, Hubballi, Karnataka., , Hubli, Karnataka-580030