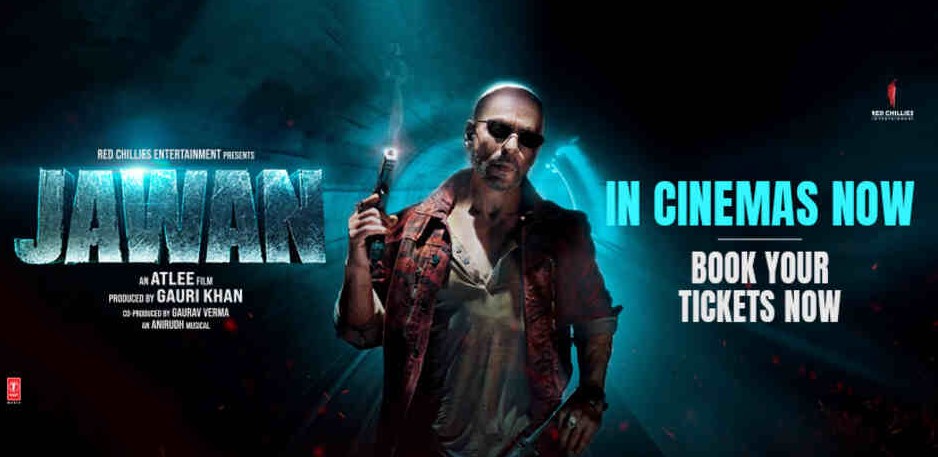 Shah Rukh Khan's Incredible Journey: From TV Serial "Fauji" to Bollywood Icon and to Blockbuster Jawan

Introduction
In the sprawling landscape of Indian cinema, there exists a remarkable story of a young man who began his career on the small screen and went on to conquer the world of Bollywood. That man is none other than Shah Rukh Khan, affectionately known as the "King of Bollywood." Today, we're going to take you on a fascinating journey through the life and career of this iconic actor, tracing his path from the TV serial "Fauji" to becoming a true Bollywood legend and the bollywood blockbuster Jawan.
The Early Days
Shah Rukh Khan was born on November 2, 1965, in the bustling city of New Delhi, India. He was not always destined for stardom, as his journey began quite modestly. Shah Rukh initially pursued a degree in Economics, but his passion for acting soon took center stage.
The TV Debut - "Fauji"
In 1988, the world was introduced to a young Shah Rukh Khan through the television series "Fauji." In this show, he portrayed the character of Lt. Abhimanyu Rai, a spirited and determined army officer. The show garnered praise and set the stage for Shah Rukh's acting career.
From "Circus" to the Silver Screen
Following the success of "Fauji," Shah Rukh continued to make his mark on television, starring in series like "Circus" and "Umeed." However, it was in 1992 that he made the pivotal transition to the silver screen with his debut film, "Deewana." This marked the beginning of his journey in the world of Bollywood.
The Meteoric Rise
Shah Rukh Khan's journey from television to film was nothing short of meteoric. With his charismatic persona and versatile acting skills, he captured the hearts of audiences across the nation. Films like "Darr," "Baazigar," and "Dilwale Dulhania Le Jayenge" propelled him to superstardom within a remarkably short span of time.
Blockbusters and Critical Acclaim
The 1990s and early 2000s saw Shah Rukh Khan delivering one blockbuster after another. Films like "Kuch Kuch Hota Hai," "Kabhi Khushi Kabhie Gham," and "Devdas" not only dominated the box office but also earned him critical acclaim for his exceptional acting prowess. Khan's ability to captivate audiences with his nuanced performances solidified his position as a true Bollywood legend.
A Global Icon
Shah Rukh Khan's fame transcended borders, propelling him to the status of a global icon. His magnetic on-screen presence and ability to connect with audiences on an emotional level endeared him not only to millions in India but also to the Indian diaspora worldwide. Whether it was his romantic roles or intense portrayals, Khan's performances resonated with people from diverse cultures, making him a beloved figure on the international stage.
Beyond Acting
Beyond his acting career, Shah Rukh Khan ventured into entrepreneurship, demonstrating his versatility and business acumen. He co-owns the Kolkata Knight Riders in the Indian Premier League (IPL) and founded Red Chillies Entertainment, a successful production company. Khan's foray into these different realms showcases his ability to explore new horizons while leaving an indelible mark in each endeavor.
A Heart of Gold
Known for his philanthropic efforts, Shah Rukh Khan actively supports various charitable causes, with a particular focus on child health and education. His unwavering commitment to giving back to society through initiatives like the Meer Foundation and the support of organizations such as UNICEF showcases his empathetic nature and desire to make a positive impact on the world.
Awards and Honors
Shah Rukh Khan's exceptional talent and contributions to Indian cinema have earned him numerous awards and honors. His mantlepiece is adorned with several Filmfare Awards, considered the pinnacle of recognition in the industry, as well as the prestigious Padma Shri, India's fourth-highest civilian award. These accolades serve as a testament to Khan's remarkable achievements and his lasting impact on the world of entertainment.
The true testament of a legend is not in never failing but rising everytime you fail. With a slew of failures in the movie Zero and before Shah Rukh Khan comes back after a long gap in 2023 with two super hit movies in Pathaan and now Jawan. The sheer grit of the Badshah of Bollywood from restructuring and re-inventing himself from a romantic hero to an action packed thriller in Jawan gives many people a lesson. The love of his fans and the pure humble attitude with which he carries himself and the respect which he gets from around the world makes this year a special year. He might just the does needed at this tough time to bring bollywood back from an otherwise disastrous year. It took the legends of bollywood in Shah Rukh Khan and Sunny Deol to come back and create the great bollywood comeback.
Conclusion
Shah Rukh Khan's journey from the TV serial "Fauji" to becoming a global icon and Bollywood legend is a testament to his talent, unwavering dedication, and magnetic charisma. His story serves as an inspiration not just to aspiring actors but to anyone with a dream and the determination to chase it. As Shah Rukh Khan continues to shine on the silver screen and beyond, his legacy in Indian cinema remains immortal, reminding us all that dreams can indeed come true with passion, hard work, and an unwavering belief in oneself.
`